Hollow Press as the best Italian publisher of 2019!
hey souls,
we are back from TCBF
Treviso Comic Book Festival
it was a great event
we where nominated as:
- best italian book "Come un Insetto"
- best international artist "Tetsunori Tawaraya"
- best emerging artist "David Genchi"
and also:
- best italian publisher 2019
and we won this last award, 
I'm so proud of that, we have no classic distribution and a very weird way to move and work, so it's pretty incredible that major festivals cant avoid what Hollow Press is doing in alternative comics world, or at least that is what seems!
also, I'm so glad to have met two japanese great underground artists like Tetsunori Tawaraya (for the third time) and Daisuke Ichiba (for the first time!)
they are incredible... so glad that they feel the Hollow Press crew as a big family!
furthermore, Lucca Comics and Games,
one of the greatest and most prestigious comic festival in the World, announced Mat Brinkman winning the prestigious 
Gran Guinigi
 award as 
"special award from jury"
So glad for that, Mat Brinkman deserves it, for what he did for underground comics world, and too few people know how much he is important, this is a new step to show to everyone that!
------------
Here some picture about the cool exhibition
"true underground manga"
in DUMP in Treviso:
- Tetsunori Tawaraya
- Daisuke Ichiba
- David Genchi
-------------
and last thing: we finally updated the store uploading real pictures of the books, we are so proud of like they come out!
BUY HERE!
BUY HERE!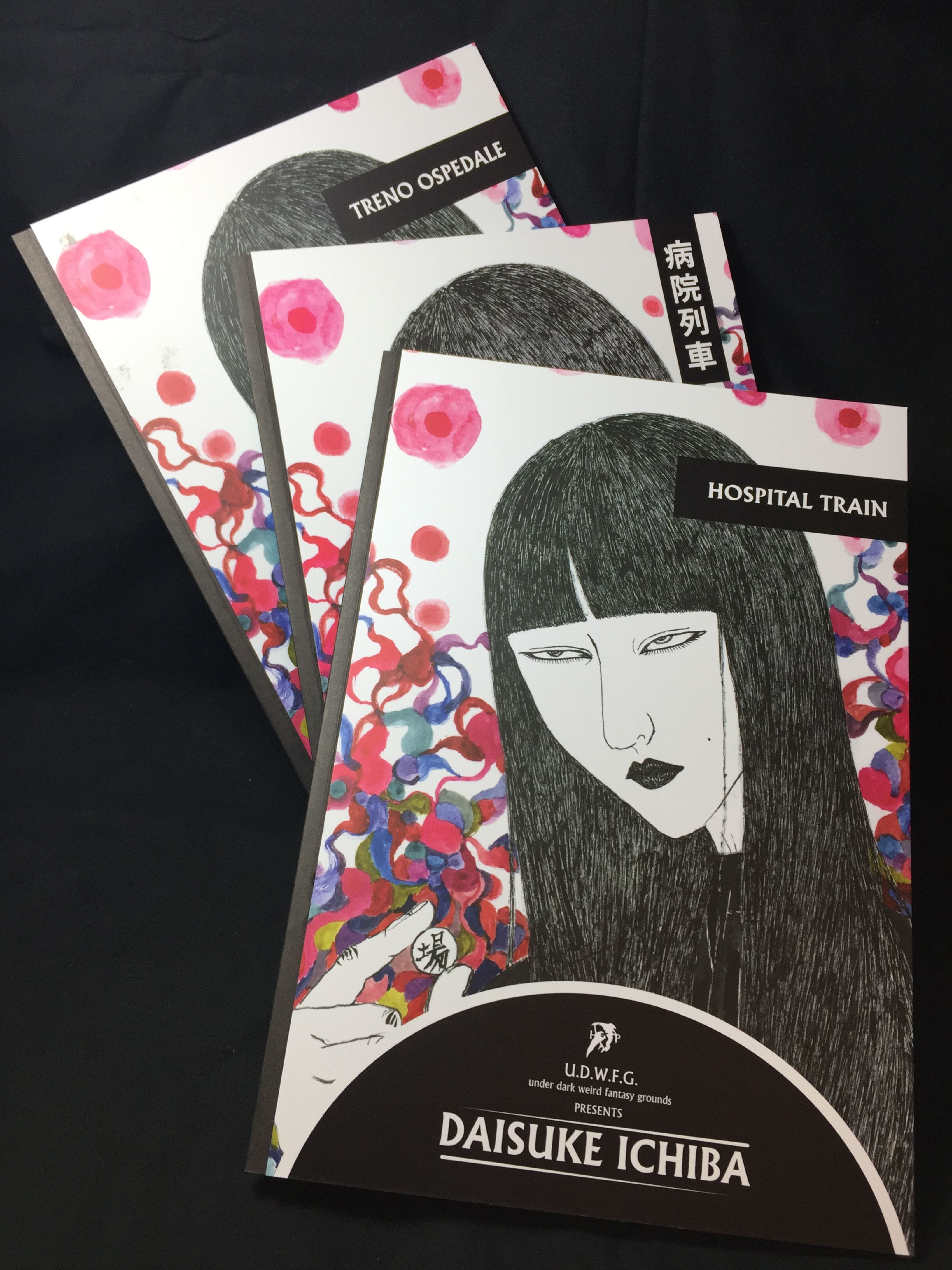 BUY HERE!
and as always, we also uploaded video previews of the books:
- 
Assassin Child video preview
- 
Hospital Train video preview
- 
La Gameti video preview
more soon souls, for other super cool news!
Stay tuned!
---------------
PS: all the shippings was sent this monday, as expected by item description, it was a preorder, expected to be shipped for early October.
If you chose a courier shipping it will arrive within a few days, if you chose an ordinary shipping it will get about 15-30 days to be delivered.

Instead, for all the customers ordered original artworks, they are exhibited in TCBF, at DUMP pub till 13 of October, I will get them back just after, and they will be shipped within 17-18 of October, so, thank you for your patience and support!
---