Shintaro Kago's reprints are finally out!
hey souls,
I hope you all are fine with the pandemic situation in this tough period. We are going forward with our schedule in this weird 2021, so expect a lot of cool news and books during this year.
As promised, we are finally out with ALL the books by Shintaro Kago reprints,
and though nothing changes with the 9th printing of "industrial revolution and world war" available 
HERE
the 4th printing of "Tract" available 
HERE
and the so waited collection of all the issues of the
"Day of the Flying Head" series available 
HERE
we have great news for
"the Princess of the Never-Ending Castle"
the book considered by many critics the best comic written and drawn by the sensei,
(first edition was a run of 1650 copies and went sold out in about 5-6 months)
first of all, very important, we know that the first english edition was readable but with a "clanky" reading, we are very sorry about that and obviously our first goal is always to improve ourselves, this is why we hired a new person for the translation editing and proof-reading, he is a great friend of mine, the great comics journalist and critic Paul Gravett, so be sure that this new edition is completely and deeply edited by him for a very fluid english to enjoy at the best the reading of Kago's masterpiece.
we reprinted it in two different versions:
1- first one is a simple reprint, limited to 
400
 copies in english and 
400
 copies in italian, smaller, we call it pocket edition but is NOT really small, since it is 17 x 24 cm size. Same paper (but 120g), soft cover with flaps (not hard cover anymore). It's obviously cheaper, available for 24€ 
HERE!!!
2- second one is a special edition, very limited to just 
333
 copies, I'm really proud of it, I have the feeling it is the "absolute" edition that a such wonderful comic deserves for the success found.
It is very large, 
HUGE
 I would say. This is one of the reasons we choose to call and present this edition like the 
NON-HUMAN
 edition.
We are talking about an edition with the following extra features compared to the first edition:
- 25 x 35 cm size, a TRUE BEAST, a book of about 2kg of weight!
- each copy is hand numbered
- it has a completely new section of 48 pages: an interview to Shintaro Kago, going deeply in the
"making of" of his masterpiece, the whole interview is enriched with a gallery with a selection of original artworks from the book for a total of 240 pages!
you know yet this amazing book, so I will show you just the extra content for which we are really proud, the perfect way to study how Kago is able to produce a so cool comic.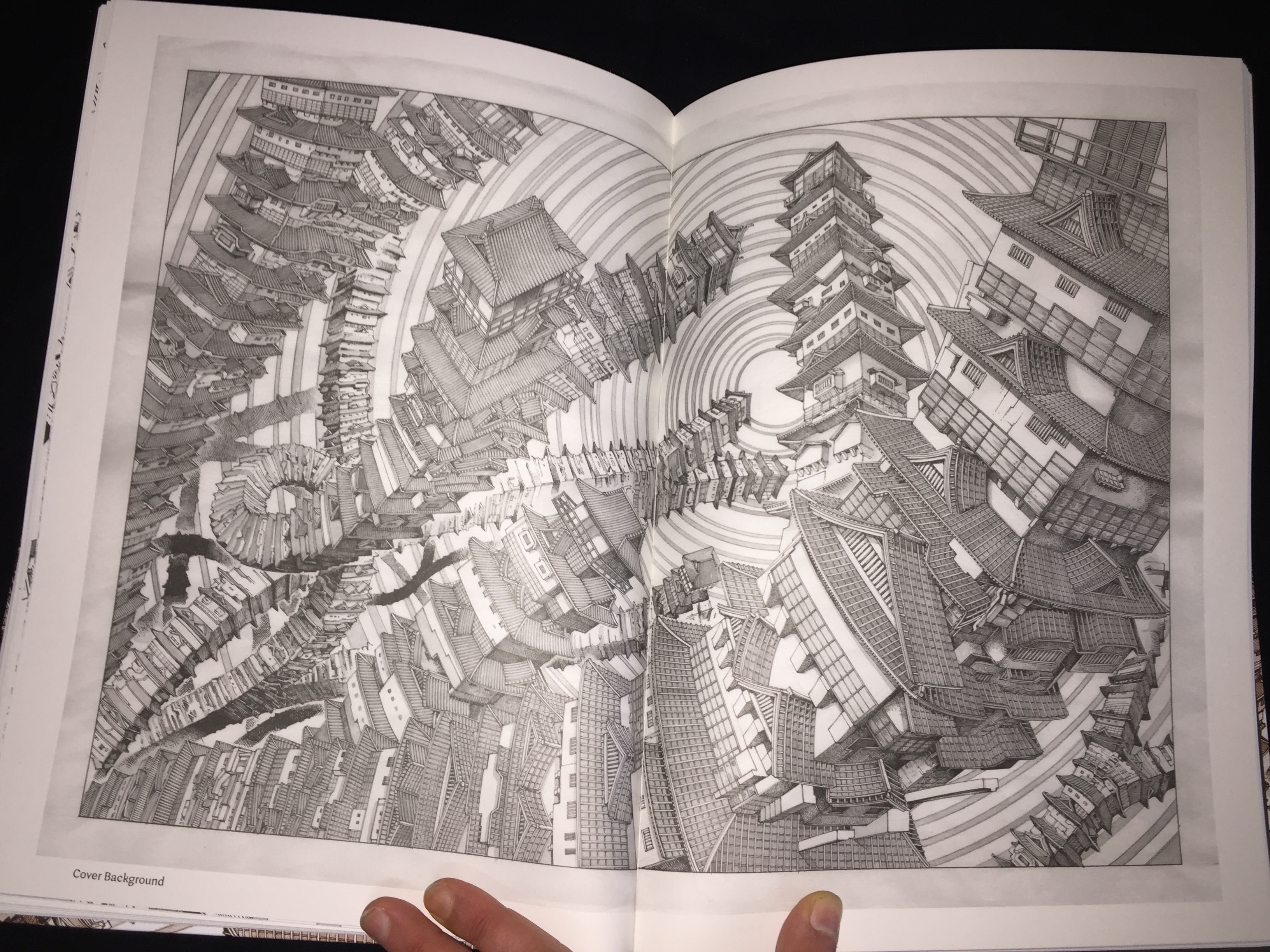 this version is available only in english, very expensive to produce for the low run and large size, so obviously has an higher retail price of 60€
you can buy it 
HERE!
and furthermore, 
we thought at the many collectors here around crazy for Kago, so we asked him to make something of special for this absolute edition. Shintaro Kago made 
33 "non-human" drawings to include in only 33 copies
 of this edition, 
the copies numbered from 301 to 333
all originals are 17 x 24 cm singed and numbered in the back from 301 to 333.
This version is obviously extremely limited, so if you are interested we really suggest to rush to grab your copy before it goes sold out.
each copy include a random original artwork between these: 
you can find your copy 
HERE!!!
that's all about this insane book, I hope to get positive feedback soon about it and see if our efforts worth it!
ah, I forgot, a quick notice, as you know sometime I like to put 2-3 original artworks for a special discount, this time obviously I chose some from the last amazing artworks available of the Princess book, they are 
40% off
 and you can find the link below at this 
newsletter
, don't miss them since usually these special offers end in a bunch of minutes/hours!
---
PS: we talked about the present, but I want also inform you that we are working on several cool things for this year, and we have just announced through our social media a new fresh and young 
Hollow
Press
 wave for this autumn. Well known artists we publish are the present, but young artists are the future and we want show that to invest in young talents in a so tough time is primary to keep always the hope high to do great things and to don't let us break down by the bad periods, because shit happens!
Here is just a collage of the beauty we will print this autumn, visit our social media for further info and to follow these amazing new talents: two italians guys, a turkish woman, one from Japan and one from Poland!
---
That's all for now,
stay safe,
see you soon!
---