hey souls,
here we are, finally with the launch/preorder of what you were asking for: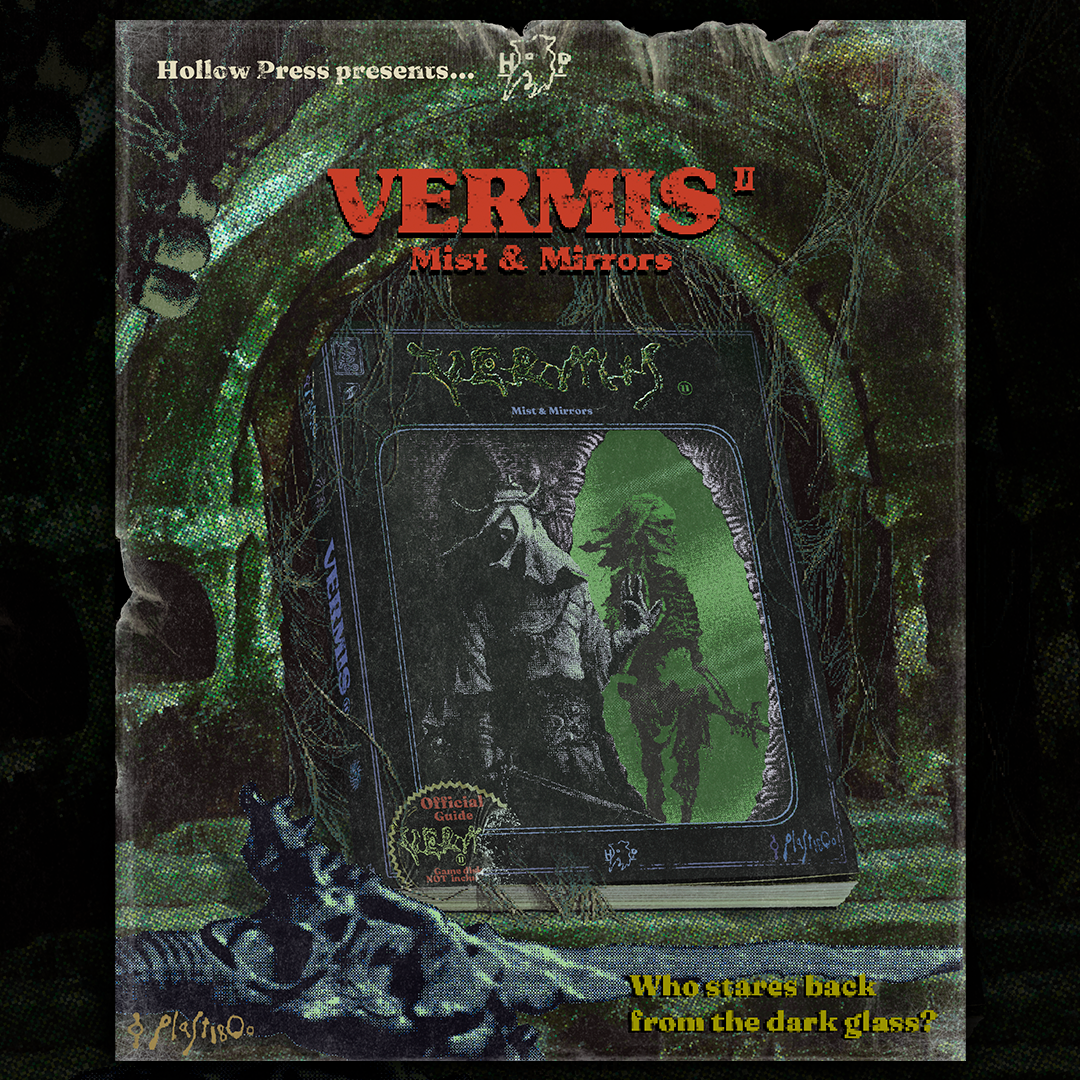 THIS IS A PREORDER!!! 
WE WILL SHIP ALL ORDERS WITHIN 16 OF OCTOBER!!!
BUY VERMIS HERE!
so, Vermis II is out
it is incredible, we can't believe Plastiboo did it, I don't want say it is better than the first, because the first is a starting point, and of course is a special thing for everyone, but this second book is incredible, and a lot longer!
Vermis I was 128 pages,
Vermis II is 176 pages!
Give a look to the pictures and judge by yourself!
And good news for you all, we kept the same price of
15€
to keep this cult cheap and easy to grab for any pocket.
This is a
PREORDER
, so we don't have a video preview yet, but we will add it soon in the item description.
Give a look and buy it as soon as you can... We don't know... we started with 12000 copies, but we sold a lot more of the first one and it always went sold out quickly so I wouldn't wait too much.
Obviously we reprinted Vermis I too, sixth edition!
and we are glad to announce that we have produced
14 new limited prints
signed by Plastiboo, from Vermis II book. Like this one,
the
"Vermis Fighting Bones"
limited and
signed
print!
and another good news,
you all know that Plastiboo work is digital, so it's pretty rare to have some
original artwork for sale
, and even this time he gave to us a very small bunch of hand drawn studies. We are original artworks dealers from the beginning, one of the main reasons we love to do that is the idea and the "thought" to keep in hands something enclosing the mood moment of an artist.
So if you are a collector you cant miss to grab one before they all will sell out!
---
I really wish you can keep going to enjoy VERMIS
the Game that doesn't exist
the already cult by Plastiboo
and our first 
LoreGB

 (

lore

 game book)
(next 

LoreGB

: Unholy Grotto by the great Alfred Pietroni!)
---
I hope to see you soon in Lucca Comics & Games!
BIG PS:
-
follow us on our social media, we have tons of incredible projects we are working on, and most of them we will get life in November, stay tuned!
- we reprinted a lot of new books, like all
Shintaro Kago books
and
The Rust Kingdom Necromancer Edition
, so if you were waiting for a reprint don't miss it
soon...
---