NEW RELEASES!!! and SOME SO WAITED REPRINTS!!!
I hope you all are fine, here we work hard on future projects for second half of 2021, 2022 and 2023,
BUT in the while we are proud to announce two new very important releases:
a new manga by the master of the grotesque, we have several Ichiba's manga planned, one per year, this is just the second recovery after Namazuko, they were all self published in japanese in the 2000s,
we chose KSKHH as second manga published because if you have read Namazuko, KSKHH was the sect her mother had to deal with,
so it was self-evident for us to go on with this.
This is a bit less emotional engaging with a more confused story, but even more sadly hilarious than Namazuko!
Another incredible weird manga in a completely different way.
Graphically curated by our usual Marcone, to show you how much work he put on this we would need of 1000 pages essay!
And wonderfully translated by our team:
Paolo La Marca, Iain Halliday and Makiko Kawato
100 pages of pure insanity!
As for Namazuko we have a very limited HC A4 format edition
We also want notice you that we have few copies left of the other Daisuke Ichiba books, 
Namazuko
 and 
Hospital Train
, if you missed them don't forget to buy one of the 
LAST
 at this 
LINK
(at the same link you can see also one of the 
very last original artworks left!
)
And now we want talk about a great surprise we have for you, we published an huge comic by Tetsunori Tawaraya, all in a single page in a poster format, it's Skull Rider, and is 
68 x 96 cm
, crazy! This is the first time we have something 
SIGNED
by Tetsunori for sale, it's always silver ink on black Plike paper, in two different editions to satisfy any "pocket"!
These went all the way from Italy to Japan and back, for signing!
We made a "Poster" edition for just 20€, it is 
signed,
on 140g paper and folded. Limited at 800 copies! 
And we made a "Very Limited Print" edition for 80€,
it is signed, numbered and embossed with the HP logo
,
on 240g paper and unfolded. Limited at just 
100
 copies!
furthermore, as always we have some original artwork for sale, they are incredible and large, about A3 size, and there is
the Samurai Horse that is IMMENSE...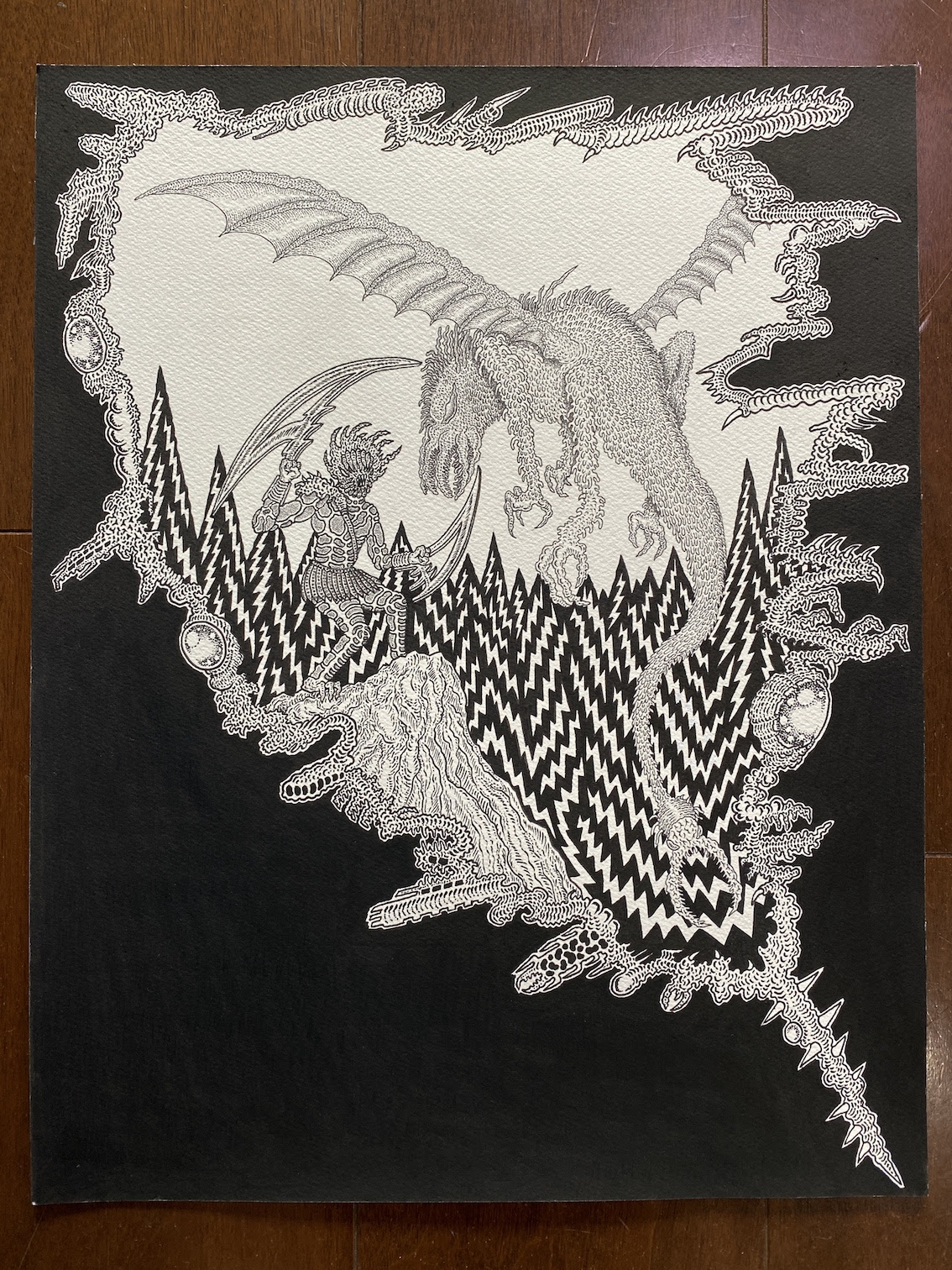 77,5 x 53,5 cm
 (insane size for a full color artwork)
Last, but not less important, we have reprinted all these books:
all by 
Tetsunori Tawaraya
and all these by 
Jesse Jacobs
we also want notice you that we have back from a distro some copy of the so long out of stock Al Columbia,

 

The Biologic Show

 

english version, and a couple of

 

Cheapy the Guinea Pig

 

limited posters, they are both sold on eBay for crazy price, of course are rare, but if you are a collector and missed it take a look at this
LINK!
that's all for now, we will probably write again you in September, I hope these releases help to freeze this so hellish summer!
And don't forget that if you really want one of our first, unique, or limited editions, buy them fast. I receive so many inquires about sold out stuff, you know, many of HP stuff are not minded to be reprinted and we never do. So follow us and be always on the trail!!!
---